Every season, the Munich Chamber Orchestra dedicates a special concerts to young listeners with the Children's Concert. The orchestra has already collaborated with many partners. Among them are the Schauburg and FRÄNZCHEN, the children's programme of the Museum Villa Stuck. This is the second time that the percussion duo Double Drums has appeared on stage together with the MKO. Every year, a completely new musical journey takes place on the stage of the Prinzregententheater and the chamber orchestra welcomes the young listeners to its concert hall, where the "grown-ups" come for the subscription concerts. There is a special reduced price for children and with the '2+2 ticket' not only parents can accompany the children to their concert.
CHILDREN'S CONCERT WITH TOBI KRELL
(known as "Checker Tobi")
5th May 2024, 4 pm, Prinzregententheater
Tobi Krell (bekannt aus "Checker Tobi"), Foto: Hans-Florian Hopfner
Tobi Krell (bekannt aus "Checker Tobi"), Foto: Hans-Florian Hopfner
TOBI KRELL (known as CHECKER TOBI)
BAS WIEGERS conductor
grown ups 24 €
children 12 €
›2+2-ticket‹ 60 € (= 2 grown ups + 2 children)
Children's concert season 2022/23 with Tobi Krell
Saturday, March 26 2023, 4 pm, Prinzregententheater
for children older than 6 years
TOBI KRELL speaker | presenter
The Munich Chamber Orchestra and its principal conductor Clemens Schuldt wish to explore musical questions together with you, using completely different music and instrumental techniques: What do we actually imagine when we listen to music? What are all the exciting sounds and noises on string instruments and what images do they produce in the mind? Tobi Krell (known from "Checker Tobi") will collect your images and try to answer all these questions! Will you go on a fantasy journey with us?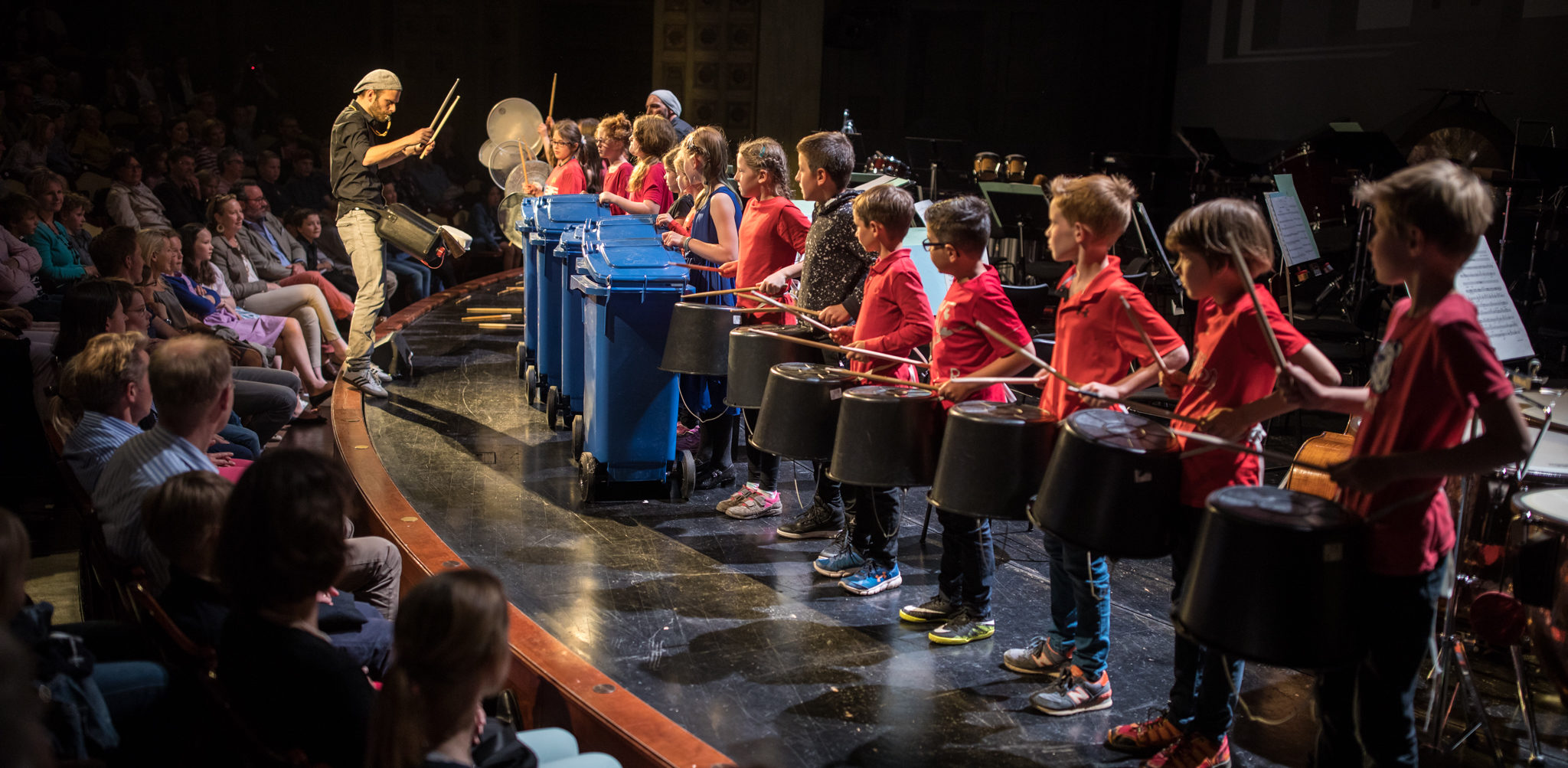 ›STRINGS'N'DRUMS 2‹
Children's concert with Double Drums
16th July 2022, 3 pm
Isarphilharmonie im Gasteig HP8
With works by Antonio Vivaldi, Henri Dutilleux, Arnold Schönberg, Pjotr Iljitsch Tschaikowsky, Bryce Dessner, Tan Dun and Astor Piazzolla.
Grieg, ›In der Halle des Bergkönigs‹ mit Double Drums in der Autowerkstatt auf dem Gelände des Gasteig HP8
Piazzolla, ›Libertango‹ mit Double Drums in der Autowerkstatt auf dem Gelände des Gasteig HP8
Grieg, ›In der Halle des Bergkönigs‹ mit Double Drums in der Autowerkstatt auf dem Gelände des Gasteig HP8
Piazzolla, ›Libertango‹ mit Double Drums in der Autowerkstatt auf dem Gelände des Gasteig HP8