BMW CLUB CONCERTS SEASON 2022/23
Barriers to getting in touch are a thing of the past: 3 clubs, 2 orchestras, 1 idea. Ensembles of the Munich Chamber Orchestra and the Munich Philharmonic perform 'their' music in the city's clubs and whet the appetite for more classical music.
The 'BMW Club Concerts' in a relaxed and communicative atmosphere regularly attract an enthusiastic, highly attentive young audience, and where there is normally dancing, music by Arvo Pärt, Steve Reich, Franz Schubert, Dmitri Shostakovich and Hans Abrahamsen, among others, can be heard.
The dates for the 2022/23 season will be published here in due course. Admission is one hour before the concert begins. Tickets for the 'BMW Club Concerts' are available directly from the clubs.
A cooperation of the Munich Chamber Orchestra, Munich Philharmonic Orchestra, Pacha, Harry Klein and Rote Sonne.
With the kind support of BMW.
Tickets for the 'BMW Club Concerts' are available from eventbrite.de approximately four weeks before the event.
Box office 15 € / reduced 12 €, advance booking 12 € plus fee
Club Concerts during the 2022/23 season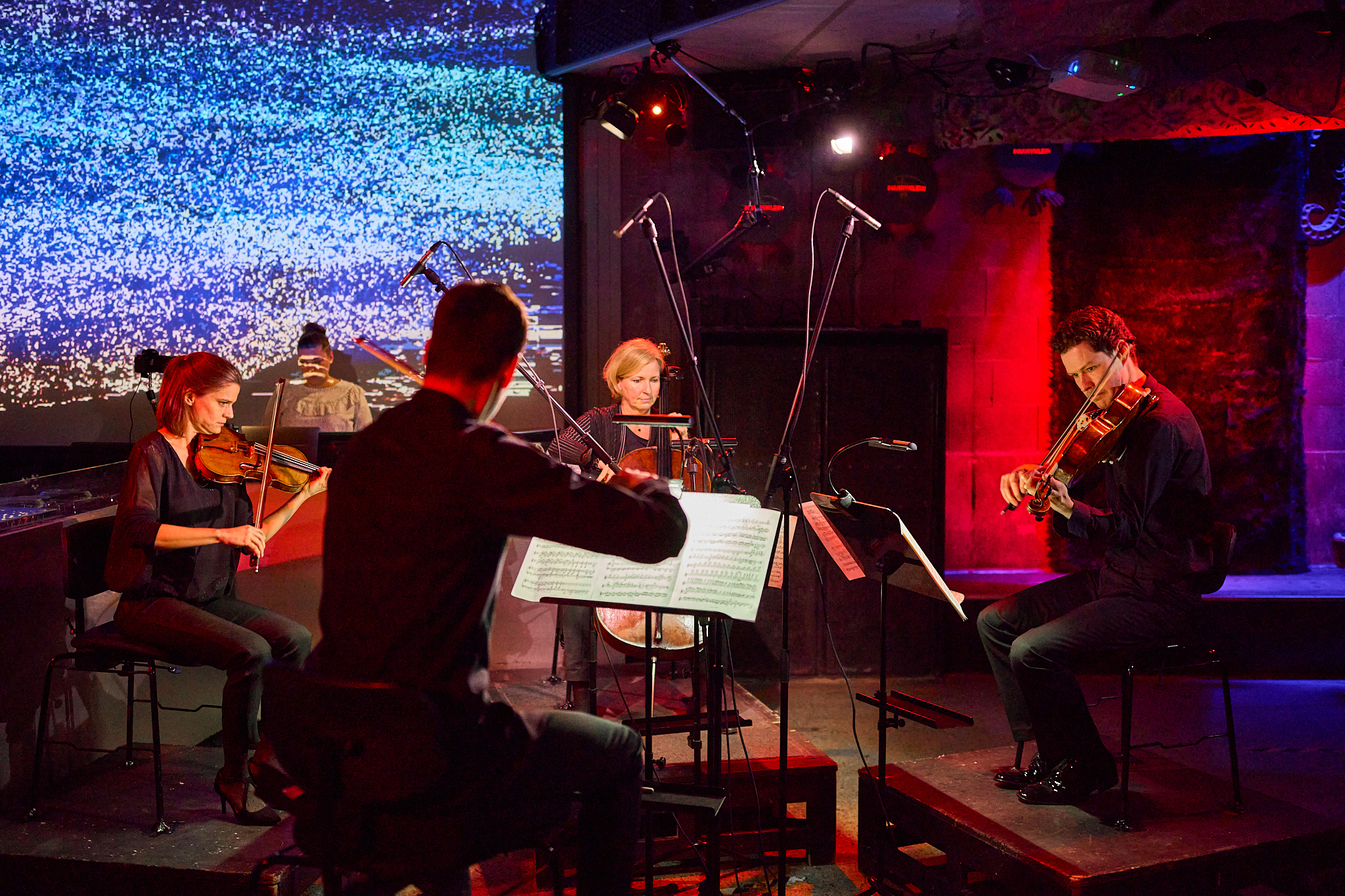 Friday, 25. Nov 2022 - Harry Klein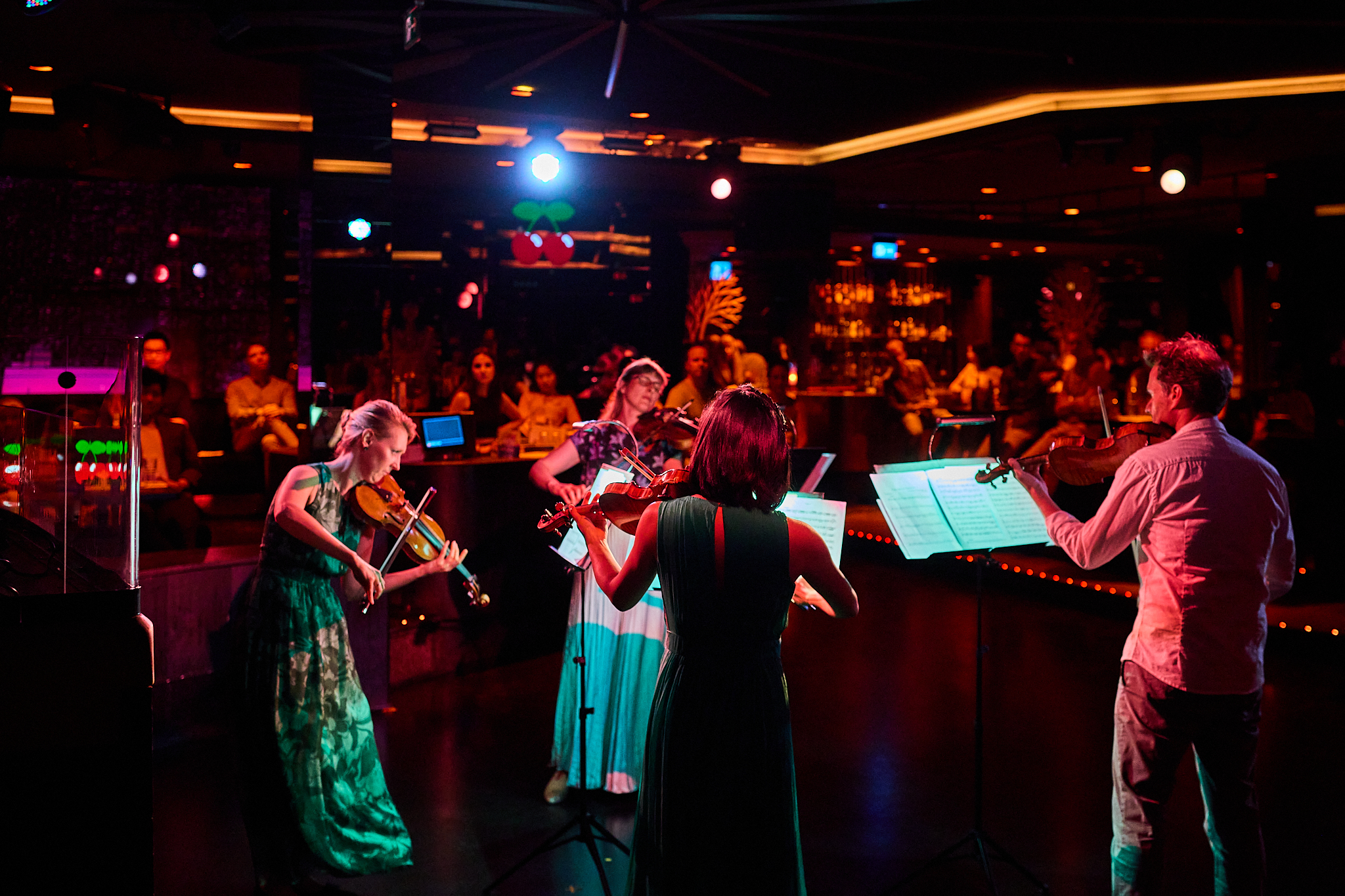 Saturday, 18. Feb 2023 - Pacha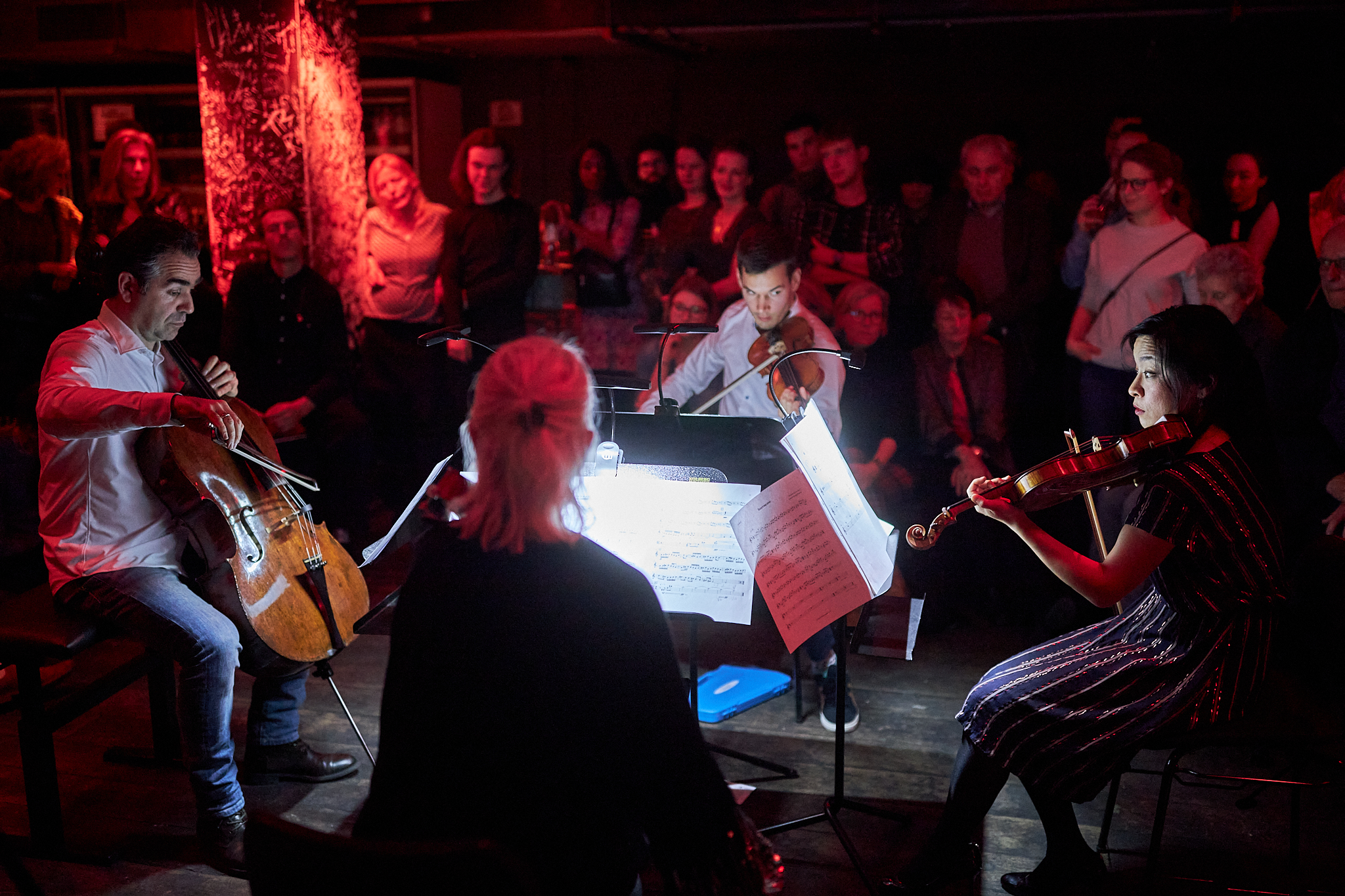 Saturday, 27. May 2023 - Rote Sonne
Saturday, 18. Feb 2023
Pacha
Concert 20:00 Uhr, doors open 19:00 Uhr
Duo Flute & Harp Munich Philharmonic
Martin Belič flute
Teresa Zimmermann harp
String Trio Münchener Kammerorchester
GESA HARMS violin
INDRE KULE viola
OLIVIER MARRON cello
BMW CLUB CONCERTS SEASON 2021/22
As long as you can't come to our club concerts, our club concerts will come to your living room!
Our string quartet with musicians from the Munich Philharmonic and the Munich Chamber Orchestra was a guest at Harry Klein and recorded four varied pieces for you. Hopefully we'll see you here, at the Rote Sonne or the Pacha again very soon!
The visuals were created by Marlene Neumann aka VJ Proximal.
Thomas Adès – Streichquartett Arcadiana – 6. Satz O Albion
Benjamin Britten – 2. Streichquartett, 2. Satz
Henry Purcell – Fantasia G-Dur Z742
[ngg src="galleries" ids="16″ sortorder="419,418,420,421,422,423,424,425″ display="basic_thumbnail" thumbnail_crop="1″]