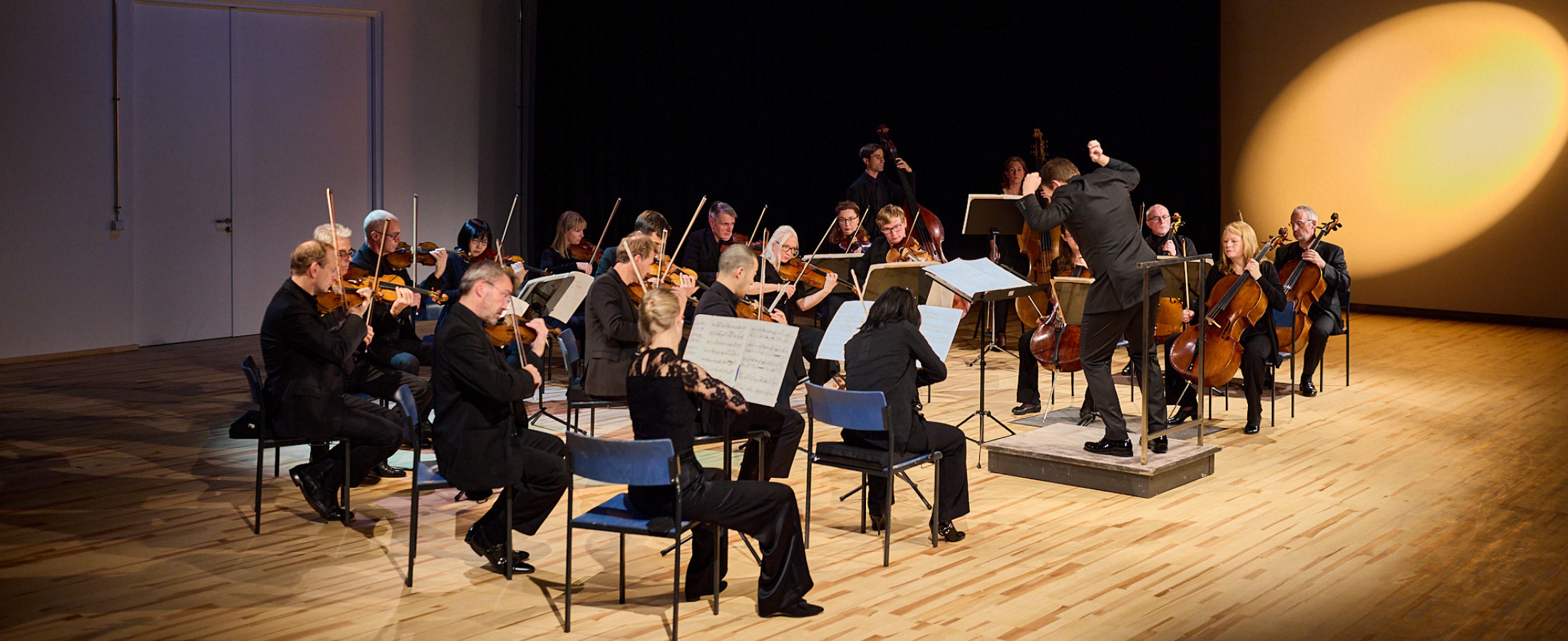 The series ›MKO songbook‹ in cooperation with ›Schwere Reiter‹ is meant to combine three programmatic concepts: First of all born- or Munich based composers are supposed to be re-experienced in the working-space atmosphere of Schwere Reiter. Furthermore these concerts offer a re-encountering with exemplary works of the modern string orchestra repertoire. And eventually the MKO is proud to present compositions that were specifically written for the orchestra and long since entered and enriched the repertoire of other ensembles.
Tuesday, 9th November 2021
8pm, Schwere Reiter
Nature and rituals are the themes of this "MKO Songbook". Two works by Toshio Hosokawa are juxtaposed with the "Feld-, Wald- und Wiesenstücke" by the Bavarian Ulrich Stranz and the "Ländler" by Wolfgang Rihm.
Xandi van Dijk, Viola
Gabriel Venzago, Dirigent
Toshio Hosokawa
"Ceremonial Dance" für Streichorchester
Wolfgang Rihm
"Ländler" für 13 Streicher
Ulrich Stranz
"Sieben Feld-, Wald- und Wiesenstücke" für zwölf Streicher
Toshio Hosokawa
"Voyage VI" für Viola und Streicher
tickets 20 € / reduced prize 12 €
Due to the limited number of seats and hygiene regulations, a reservation for the performance is necessary.