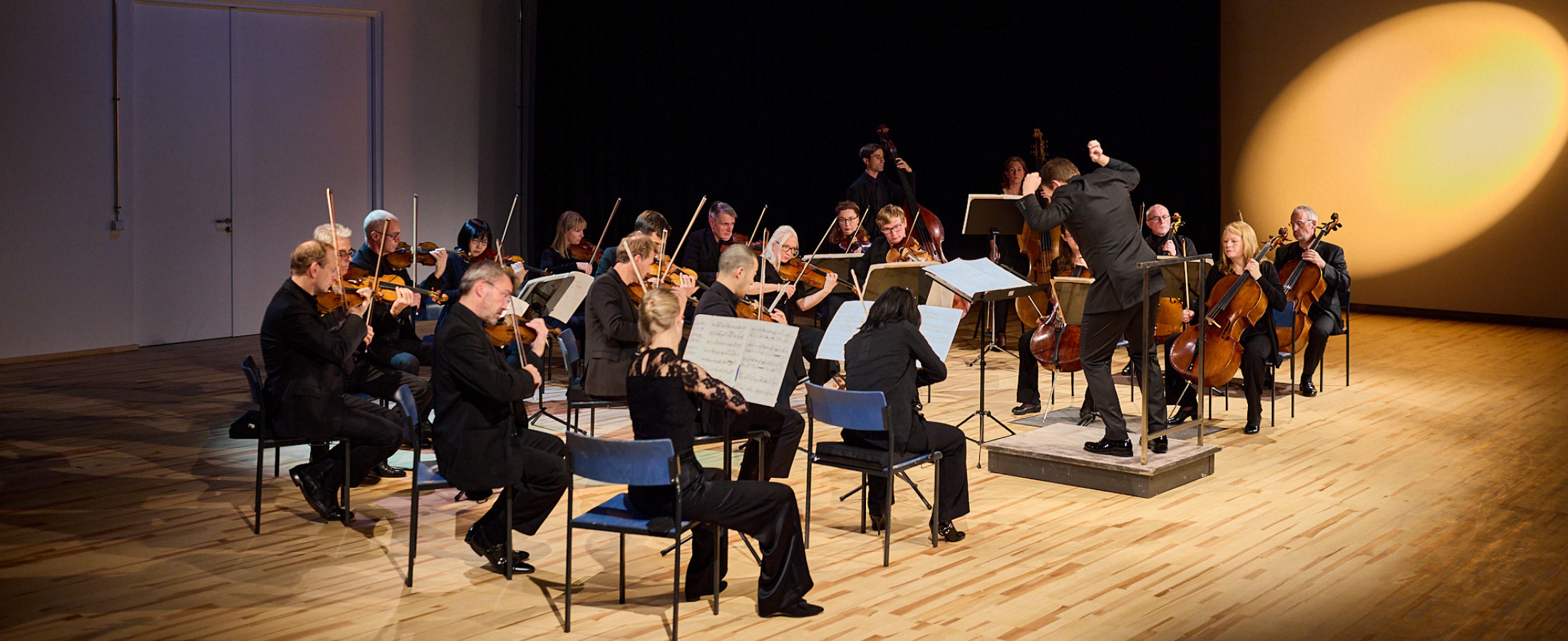 The series ›MKO songbook‹ in cooperation with ›Schwere Reiter‹ is meant to combine three programmatic concepts: First of all born- or Munich based composers are supposed to be re-experienced in the working-space atmosphere of Schwere Reiter. Furthermore these concerts offer a re-encountering with exemplary works of the modern string orchestra repertoire. And eventually the MKO is proud to present compositions that were specifically written for the orchestra and long since entered and enriched the repertoire of other ensembles.
Tickets 20 € / 12 € (reduced)
Sold via www.schwerereiter.de
In cooperation with ›scope, Spielraum für aktuelle Musik‹
SONGBOOK III
›INNER LIFE SINGS‹ – MUSIK AUS SÜDAFRIKA
Donnerstag, 25. Mai 2023, 20 Uhr
Schwere Reiter, Dachauer Str. 114, 80636 München
XANDI VAN DIJK
conductor and viola
PROGRAMM
MICHAEL MOERANE
›Della‹ für Streichorchester
COBI VAN TONDER
›Gala‹ für Elektronik
MATTHIJS VAN DIJK
›R62‹ für Viola, Kontrabass und Schlagzeug
ANDILE KHUMALO
›Inner life sings‹ für Streicher und Elektronik MOKALE KOAPENG ›Komeng‹ für Streichquartett
PRIAULX RAINIER
Sinfonia da Camera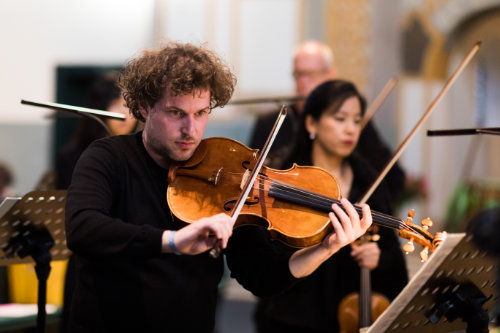 Xandi van Dijk
SONGBOOK I
›SEI SOLO‹
14th November 2022, 8 pm
Schwere Reiter, Dachauer Str. 114, 80636 München
YUKI KASAI, JAMES DONG, GESA HARMS, VIKTOR STENHJEM, NINA TAKAI, SIMONA VENSLOVAITE violin
PROGRAMM
NIKOLAUS BRASS
›Sei Solo‹ – Sechs Partiten für Violine solo – URAUFFÜHRUNG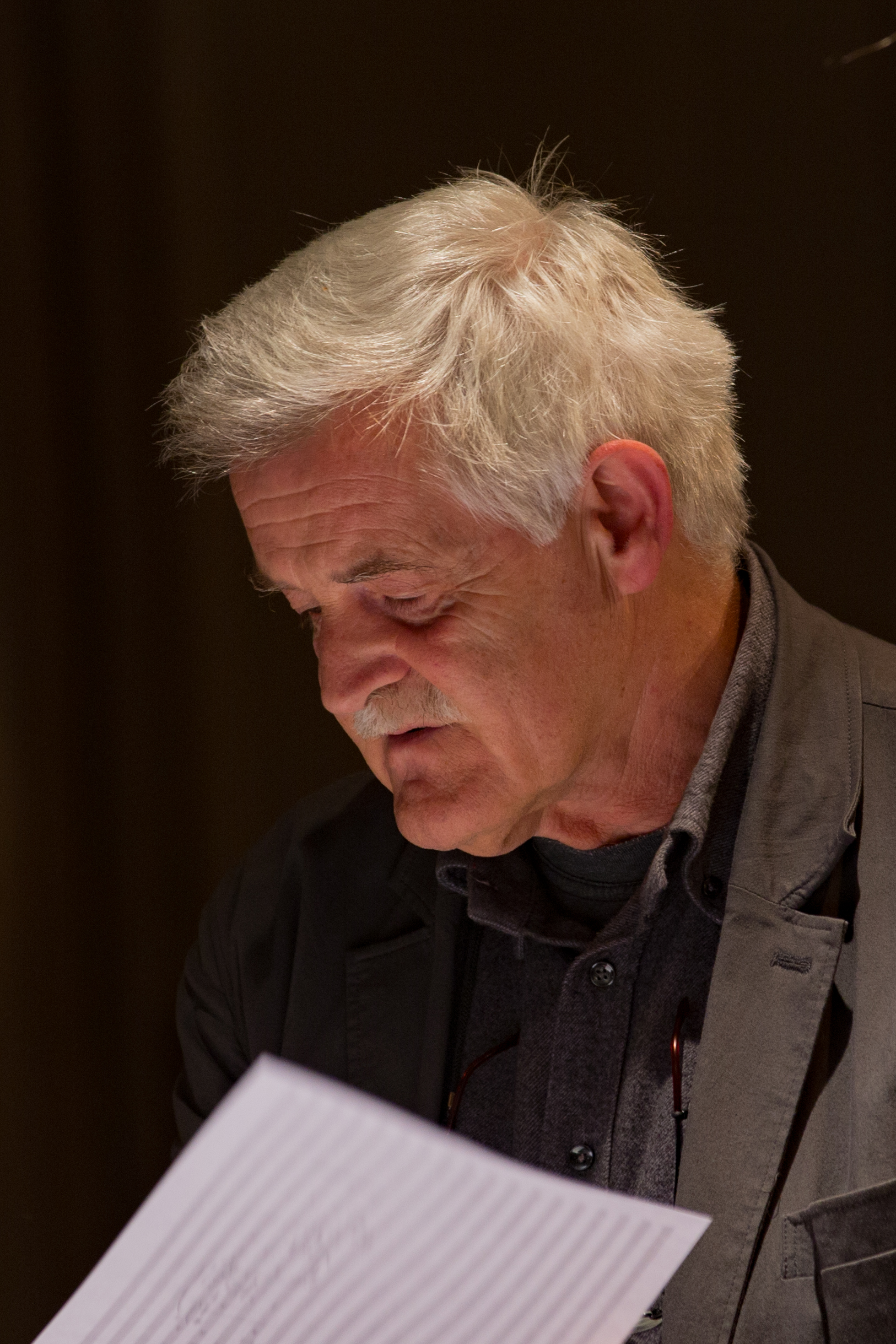 Nicolaus Brass
SONGBOOK II
›WALD‹
10th March 2023, 8 pm
Schwere Reiter, Dachauer Str. 114, 80636 München
GARETH LUBBE overtone singer
ENNO POPPE conductor
PROGRAMM
IANNIS XENAKIS
›Syrmos‹ für 18 Streicher
BERND FRANKE
›Fynbos‹ für Obertonsänger, Solo-Violine, Solo-Cello und Streichorchester
ENNO POPPE
›Wald‹ für vier Streichquartette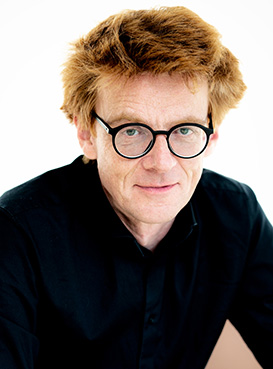 Enno Poppe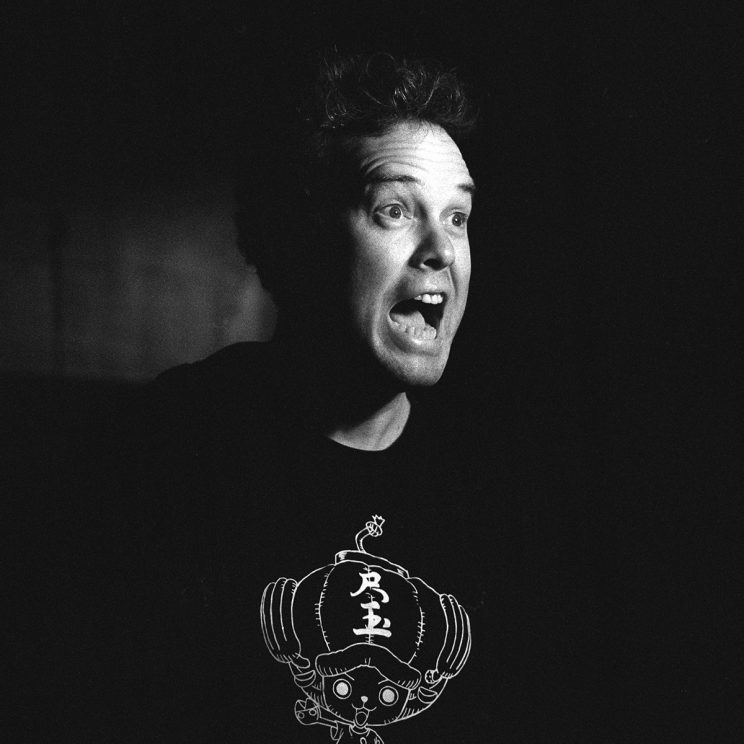 Gareth Lubbe
Gareth Lubbe
Gareth Lubbe is professor of viola at the Folkwang University of the Arts in Essen, Germany. For several years he was Principal Violist in the Gewandhaus Orchestra of Leipzig under Riccardo Chailly whilst teaching at the Felix Mendelssohn-Bartholdy Conservatory. He appears as soloist and chamber musician throughout Europe, America, Africa and Asia. As overtone singer, he performs and gives active lectures around the world, translating this phenomenon of multiphonic singing into the possibilities of sound production on one's own instrument. Born in Johannesburg, South Africa, Gareth received his first musical education on piano and violin at the age of four. Already at a young age, he appeared as soloist and conductor. He also performed at the presidential inauguration of Nelson Mandela in Pretoria in 1994. Upon finishing school, he went on to study in Germany. He nevertheless continues to nurture his love for the mother continent, performing and teaching there on a regular basis.