GRINGOLTS, ALTSTAEDT, LONQUICH AND THE MKO
3rd subscription concert
ILYA GRINGOLTS violin
NICOLAS ALTSTAEDT cello
ALEXANDER LONQUICH piano
MÜNCHENER KAMMERORCHESTER
LUDWIG VAN BEETHOVEN
Ouvertüre Nr. 1 zur Oper ›Leonore‹

SALVATORE SCIARRINO
6 Capricci für Violine solo
ROBERT SCHUMANN
Konzert-Allegro mit Introduktion d-Moll op. 134 für Klavier und Orchester
LUDWIG VAN BEETHOVEN
Ouvertüre ›Coriolan‹
MIECZYSŁAW WEINBERG
Concertino op. 43bis für Violoncello und Streichorchester
LUDWIG VAN BEETHOVEN
Konzert für Klavier, Violine, Violoncello und Orchester C-Dur op.56 ›Tripel-Konzert‹
Tickets: € 71 // 59 // 47 // 35
€ 12 for under-28s
Information on the categories and ticket sales can be found here.
The concert introduction to the programm begins at 7:10 pm in the concert hall. Admission is free for concertgoers.
UPCOMING CONCERTS OF OUR CONCERT SERIES AT PRINZREGENTENTHEATER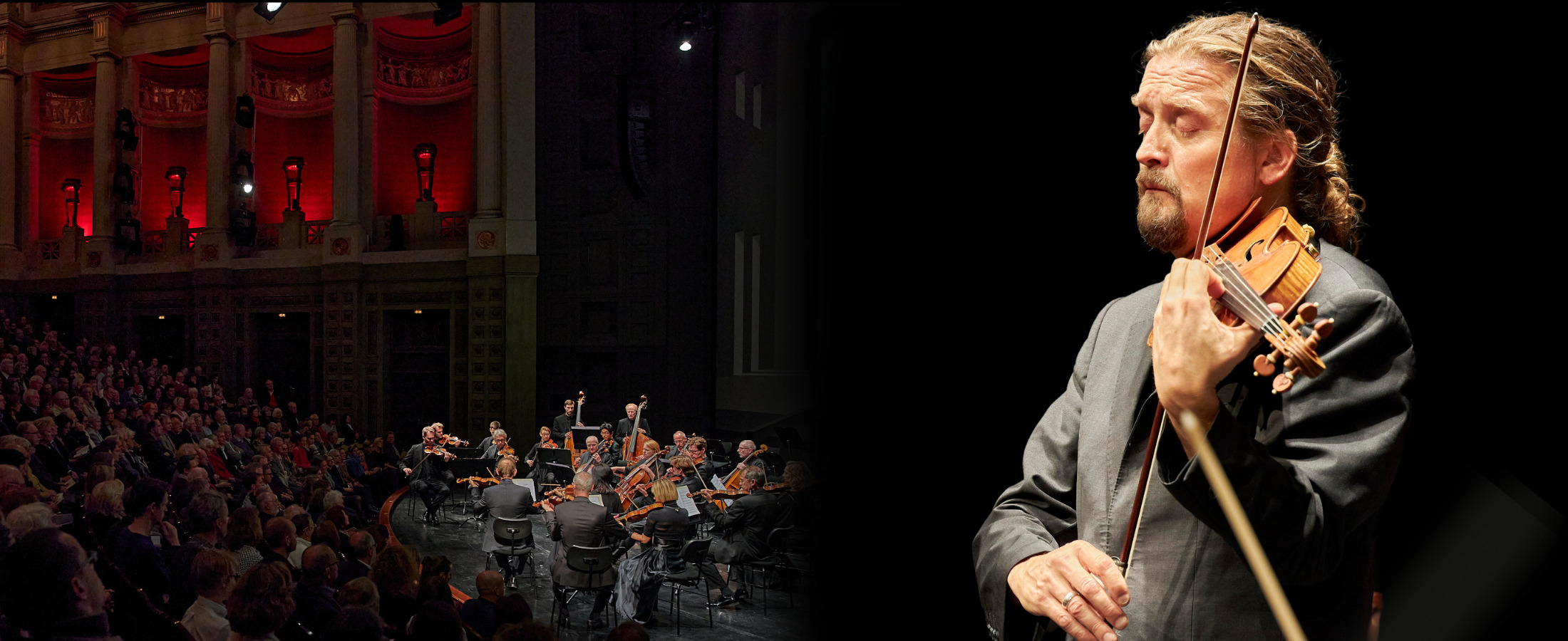 SUBSCRIPTION CONCERTS
The Munich Chamber Orchestra's own concert series takes place at the Prinzregententheater in Munich. The Chamber Orchestra presents eight concerts per season.
Of course, each concert can be attended separately – but with a subscription for the entire series you can save up to 30% compared to the individual purchase price.
TICKETS
Eight times a season, the Munich Chamber Orchestra presents itself in its concert series at the Prinzregententheater. You can buy individual tickets for these concerts in our ticket shop or benefit from a subscription to several concerts in one go. You can find out which subscription suits you best on our information page.
BOX OFFICE
The box office at Prinzregententheater opens at 6.45 pm, for the 'Nachtmusiken' at Pinakothek der Moderne at 8.45 pm, and for all other concerts one hour before the concert begins. Please note that only cash payment is possible at the box offices. The box offices are usually open until the start of the performance. Late admission is only possible during applause.