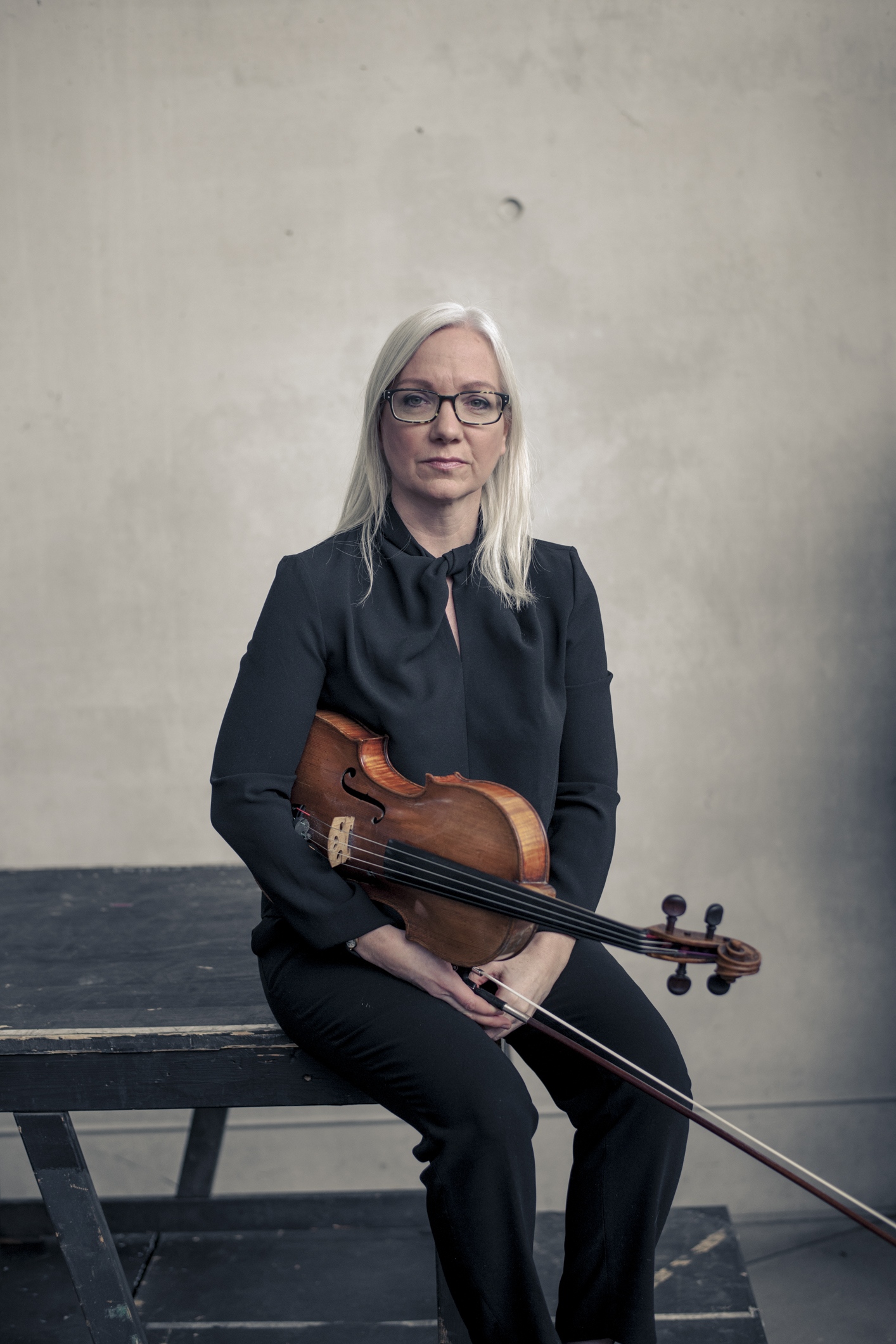 Nancy Sullivan was born in New Jersey, USA. She began to study the piano at the age of 4, viola studies followed at age 7. After completing her High School studies, she attended the Eastman School of Music, receiving her Bachelor of Music under the tutelage of Heidi Castleman. During her time at Eastman, she won a scholarship to the Banff Centre for the Arts to study with Karen Tuttle, and was later awarded the Aspen Fellowship to attend the Aspen Music Festival in Aspen Colorado for a few years in succession. After completing her Bachelors Degree she received a prestigious Fulbright Grant for Study Abroad, choosing to come the Salzburg, Austria to study with Thomas Riebl at the ›Hochschule für Musik und Darstellende Kunst, Mozarteum‹.
She took a one year hiatus from her work with Thomas Riebl to attend the Prague Mozart Academy, a private  academy for chamber music studies under the leadership of Sandor Wegh in a baroque castle in Prague, Czech Rebublic. After this year of intense chamber music study with such artists as Alexander Lonquich, Boris Pergamenschikov, Gabor Takacs, and many other important European musicians, she returned to Salzurg to complete her ›Magister‹ Degree with distinction. 
During the following years Nancy completed another degree with Matthias Buchholz at the ›Hochschule für Music und Darstellende Kunst‹ in Colonge, Germany. She was a regular participant at the Open Chamber Music in Prussia Cove in Cornwall, England.
Nancy has been a member of the MKO since 1998.  She has performed as well with such ensembles as the ›Symphonie Orchester des Bayerischen Rundfunks‹ under Mariss Jansens and Loren Maazel, Ensemble Modern und Ensemble Modern Orchestra with such artists as Pierre Boulez, George Benjamin and Steve Reich, The St. Paul Chamber Orchestra, NDR, and many others.  She has given master classes at universities in the USA, including Penn State University and Elizabethtown College. She currently lives in Berlin and continues to persue an active chamber music career.