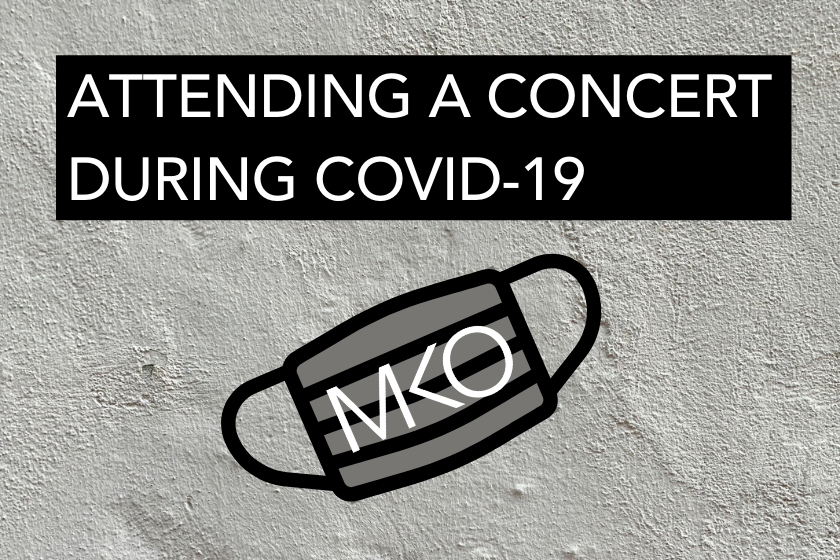 Your health is important to us!
Important information for your concert visit
The Munich Chamber Orchestra is very pleased to finally be able to play again in the Prinzregententheater in front of its audience. To ensure that musical encounters can continue to take place for you and us in the future, we ask you to read and note the following information regarding concert attendance.
1. We await you – HEALTHY!
Stay at home if you or someone you know has experienced any of the symptoms of COVID-19 in the two weeks prior to the concert.
2. ticket sale
Please note that all tickets must be booked in advance and will not be available on the door. Since the state government's regulations regarding the number of visitors can vary at any time, we can currently only consider subscribers when allocating tickets. When you purchase a ticket, your contact details are recorded for the purpose of possible tracing. We will of course be available to answer any questions you may have on site.
3. ticket transfer
You cannot come to the concert yourself? The transfer of tickets is possible. Please fill out the form at www.m-k-o.eu/kartenuebertrag. Your data will be stored for a maximum of four weeks for possible follow-up. Please note that one form must be filled out for each ticket to be transferred.
4. concert introductions/program information/gastronomy/cloakroom
Please note that due to hygiene regulations there will be no concert introductions, merchandise or catering services. The admission staff will offer you a free programme booklet upon entering the auditorium. The checkroom is open for you as usual.
5. concert duration
Due to the limited number of visitors, there will be two concerts each on an evening of about 60 minutes (without a break).
6. admission/room access
Please note the changed admission times.
Admission to the theater: 45 minutes before the beginning of the concert.
Admission to the auditorium: 30 minutes before the start of the concert
7. seats
Please sit only on the seats indicated on your tickets. This will help to keep the safety distance. The admission staff will be happy to help you on site.
8. distance
Maintain a distance of at least 1.5metres from staff and other audience members at all times. Seating in the Prinzregententheater will be spaced to allow this.
9. hygiene measures / hall ventilation
Please remember to wash your hands thoroughly and use the hand sanitisers around the building 
Regular and thorough cleaning is carried out at an elevated level at Prinzregententheater.
The Prinzregententheater has a highly efficient ventilation system that meets all requirements for ensuring a constant exchange of air.
10. cough sneeze label & mouth-nose cover
Please follow the generally recommended cough-sneezing label: Please cough and sneeze into the crook of your arm.
Keep a safe distance between yourself, staff and other visitors not in your household/social bubble.
Wear a face covering at all times indoors. This may only be taken off at the seat.
11. guests arriving too late
A late admission is only possible between the pieces during the applause, but please note: Guests arriving late can be placed in free seats in the last rows or on the sides, provided that the minimum distance to other guests is observed. If the minimum distance cannot be kept late guests will unfortunately not be admitted to the concert. In this case a claim for refund of the ticket price is not possible.
12. short term changes
Please inform yourself about possible short-term changes on www.m-k-o.eu.
13. non-compliance with the hygiene rules
We ask all concert-goers to observe the above-mentioned hygiene rules. If you are unable to comply with these, you will unfortunately not be admitted to the concert.
In this case, any claim for reimbursement of the ticket price is void.
Oben genannte Punkte unterliegen den behördlichen Veranstaltungsregularien.
Änderungen vorbehalten.