JOSEFOWICZ

, STOCKHAMMER AND THE MKO
6th subscription concert of the season 2021/22
Pekka Kuusisto had to cancel his engagements until April for private reasons. Unfortunately, we are also forced to postpone the violin concerto by Bryce Dessner.
We are very happy that Leila Josefowicz will join us on stage with the Violin Concerto by John Adams.
LEILA JOSEFOWICZ violin
MÜNCHENER KAMMERORCHESTER
JONATHAN STOCKHAMMER conductor
IGOR STRAWINSKY
›Danses concertantes‹
MITHATCAN ÖCAL
›Amat‹, Auftragswerk des MKO, commissioned work of the MKO, supported by the Forberg-Schneider-Stiftung
VALENTIN SILVESTROV
›Abendserenade‹ from ›Stille Musik‹
JOHN ADAMS
Violin Concerto (1993)
tickets from 33 € to 66 € – depending on ticket category
up to 28 years of age only 12 €
The concert will be recorded by BR KLASSIK and broadcasted later.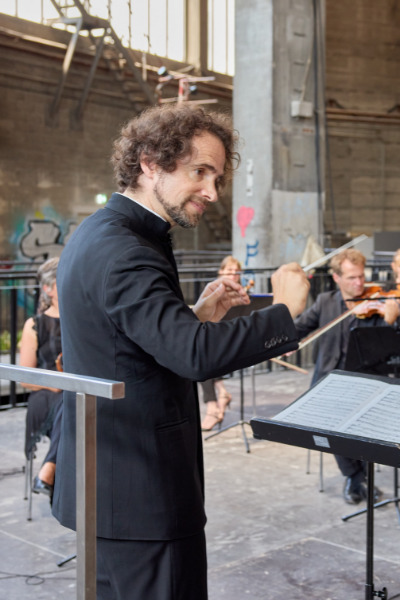 Jonathan Stockhammer
ABONNEMENTKONZERTE
Die eigene Konzertreihe des Münchener Kammerrochesters findet im Prinzregententheater in München statt. Pro Saison präsentiert sich das MKO in acht Konzerten. In der Regel wird die Hälfte des Konzerte vom Chefdirigenten des MKO, Clemens Schuldt, dirigiert. Weitere Konzerte werden von den Konzertmeistern des MKO, Yuki Kasai und Daniel Giglberger, oder Gastdirigenten geleitet.
Natürlich kann jedes Konzert einzeln besucht werden – mit einem Abonnement für die gesamte Reihe können Sie jedoch bis zu 30% im Vergleich zum Einzelkaufpreis sparen.
KARTENBESTELLUNG
Für unsere Abonnementkonzerte im Prinzregententheater kann ein Abonnement abgeschlossen werden, dass für eine Saison (September bis Juli) gültig ist. Natürlich können auch Einzelkarten für jedes Konzert gekauft werden. Karten erhalten Sie über diese Seite oder alle Vorverkaufsstellen von München Ticket. Ihre Bestellungen werden ab Vorverkaufsbeginn in der Reihenfolge des Posteingangs bearbeitet.
ABENDKASSE
Vor den Abonnementkonzerten im Prinzregententheater öffnet die Abendkasse jeweils eine halbe Stunde vor Beginn der Einführungsveranstaltung, bei den ›Nachtmusiken‹ in der Pinakothek der Moderne um 20.45 Uhr, bei allen weiteren Konzerten jeweils eine Stunde vor Konzertbeginn. Bitte beachten Sie, dass an den Abendkassen nur Barzahlung möglich ist. Die Abendkassen sind in der Regel bis Vorstellungsbeginn geöffnet. Ein Nacheinlass ist nur bei Applaus möglich.