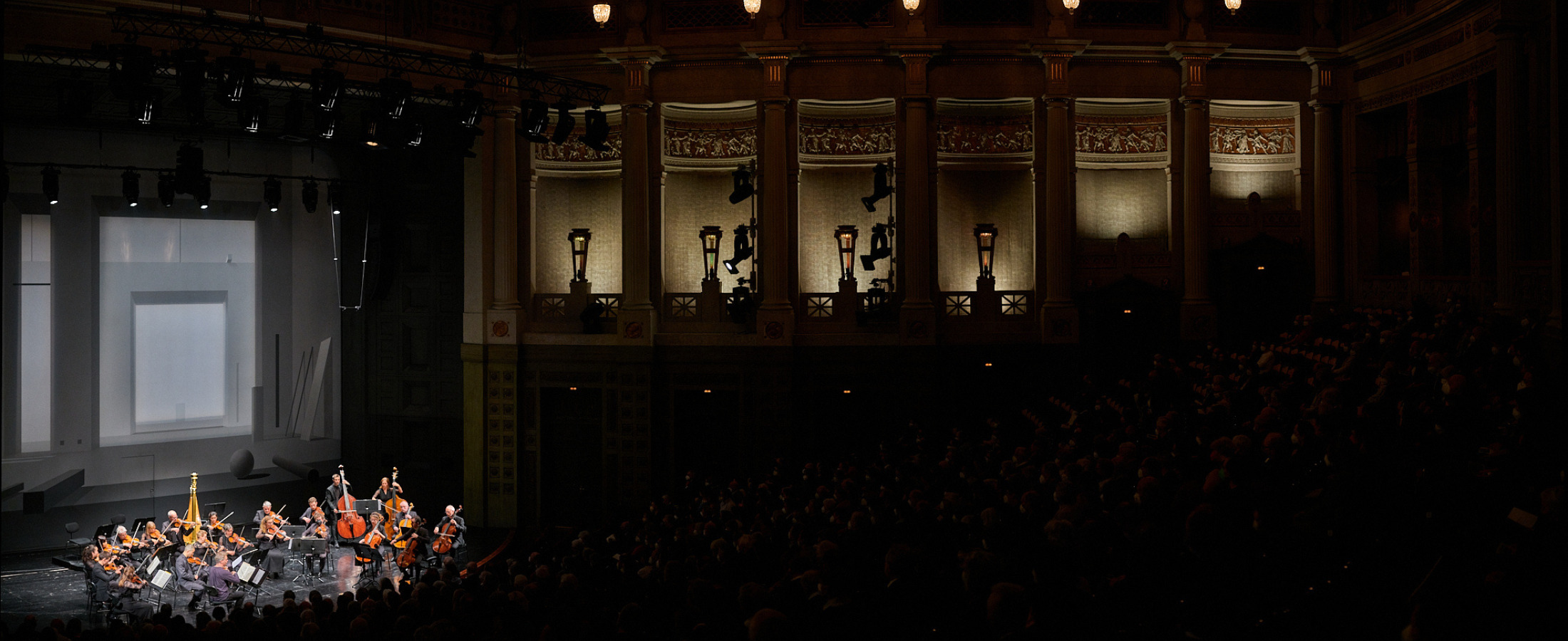 GENERAL INFORMATION ABOUT TICKETS
Here you will find general information about purchasing tickets to the Munich Chamber Orchestra.
SINGLE VISIT OR SUBSCRIPTION?
You can order single tickets for all our concerts via our ticket shop or from our ticket office. If you are interested in several MKO concerts, you can also purchase a subscription for our concert series in the Prinzregententheater and for the Nachtmusik der Moderne.
We are happy to receive your ticket orders by e-mail or telephone. You will receive your tickets either as Print@Home tickets to print out yourself or show on your smartphone, or by post.
Our ticket shop is available around the clock with additional payment and delivery options. There you can select your seats in the hall display yourself.
Phone: 089. 46 13 64-30
E-Mail: ticket@m-k-o.eu
For our subscription concerts in the Prinzregententheater you can order a subscription that is valid for one season (September to July). Of course, individual tickets can also be purchased for each concert. Tickets can be purchased on this page or at all München Ticket box offices. Your orders will be processed in the order in which they are received.
CONCERT SERIES AT PRINZREGENTENTHEATER
Concert tickets cost according to price category. Except for our U28 tickets, which cost 12 euros in all categories.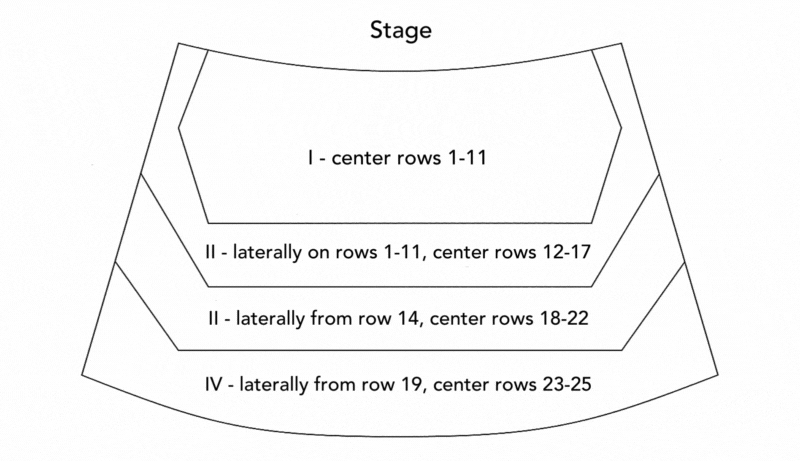 NACHTMUSIK AT PINAKOTHEK DER MODERNE
standing place on the balcony
Young person's ticket (≤ 28 Jahre)
›2+2-ticket‹ (2 children + 2 adults)
The box office at Prinzregententheater opens at 6.45 pm, for the 'Nachtmusiken' at Pinakothek der Moderne at 8.45 pm, and for all other concerts one hour before the concert begins. Please note that only cash payment is possible at the box offices. The box offices are usually open until the start of the performance. Late admission is only possible during applause.
In addition to the concert introduction, you can already find the programme booklets for our subscription concerts as a download on our website a few days before the concert. On the evening of the concert, every visitor receives the printed concert programme free of charge.
For refunds of tickets for cancelled concerts purchased from the Münchener Kammerorchester, please contact ticket@m-k-o.eu.
If you purchased your tickets through an external München Ticket advance booking office, please contact München Ticket GmbH directly to process the refund.
In the case of tickets for concerts that are taking place, the regulations on revocation and the right of return in the case of distance selling contracts are not applicable to ticket purchases due to § 312g para. 2 p. 1 no. 9 BGB (German Civil Code). This means that a two-week right of revocation and return does not apply. In the event that payment is not made on time, new orders are not possible until full payment of outstanding debts.
Deposited tickets that are not collected will not be taken back or refunded.
Further advance booking offices for the subscription series:
Munich Ticket
Telephone 089.54 81 81
www.muenchenticket.de
as well as all known advance booking offices.
Severely disabled persons receive a 50% discount on presentation of their disabled pass. This does not apply to youth tickets, '2+2 tickets' (children's concert only) and 'Abo 28'. School group tickets on request.
Auditorium space: four wheelchair spaces to the right and left of row 5. Please be sure to specify when ordering. Accessibility by
MVV: U4, Bus 54, 58, 68, 100, N43, N44 Prinzregentenplatz.

The underground station "Prinzregentenplatz" has a lift. 2 parking spaces in Nigerstraße, 1 space opposite Zumpestraße 10 Barrier-free

Access to the Prinzregenten Theatre
Via the lift on the west façade (can be used from one hour before the performance begins) Via the Garden Hall from Zumpestraße via a ramp with a 13% gradient, next to it a stair lift 76 cm wide, 120 cm long, load capacity 300 kg, with Euro lock.

Via the lift to the foyer level in the box office.
ATTENTION: This lift is locked at the end of the performance as soon as there are no more visitors in the building.

Please note this if you are still visiting the Restaurant Prinzipal after the performance. The restaurant staff will assist you in exiting the house via the ramp at the Garden Hall. In addition, access is also possible via a mobile ramp at the main entrance. Please register for this by telephone on +49 89 21 85 28 91 or by email at hausinspektion[at]prinzregententheater.de.
The admission staff will be happy to assist you on site.