TICKETS
Ticket sale for the upcoming season will start on September 1st 2020.
Unfortunately, we couldn't make up for the canceled subscription concerts 6, 7 and 8 due to the long planning processes. However, we are delighted that we have managed to put the performance of Martón Illés Violin Concerto with Patricia Kopatchinskaja yet in the new season 2020/21.
If you have any questions or would like a personal consultation, please do not hesitate to contact us on 089 46 13 64 30.
ORDERING A TICKET
You can purchase individual tickets for our for our concert series at Prinzregententheater or buy a subscription that will be valid for one season (September to July).  Tickets can be purchased on this page or at München Ticket. Your orders will be processed in the order in which they are received. Ticket sales for the season 2020/21 will start on September 1st.
PRICING AT PRINZREGENTENTHEATER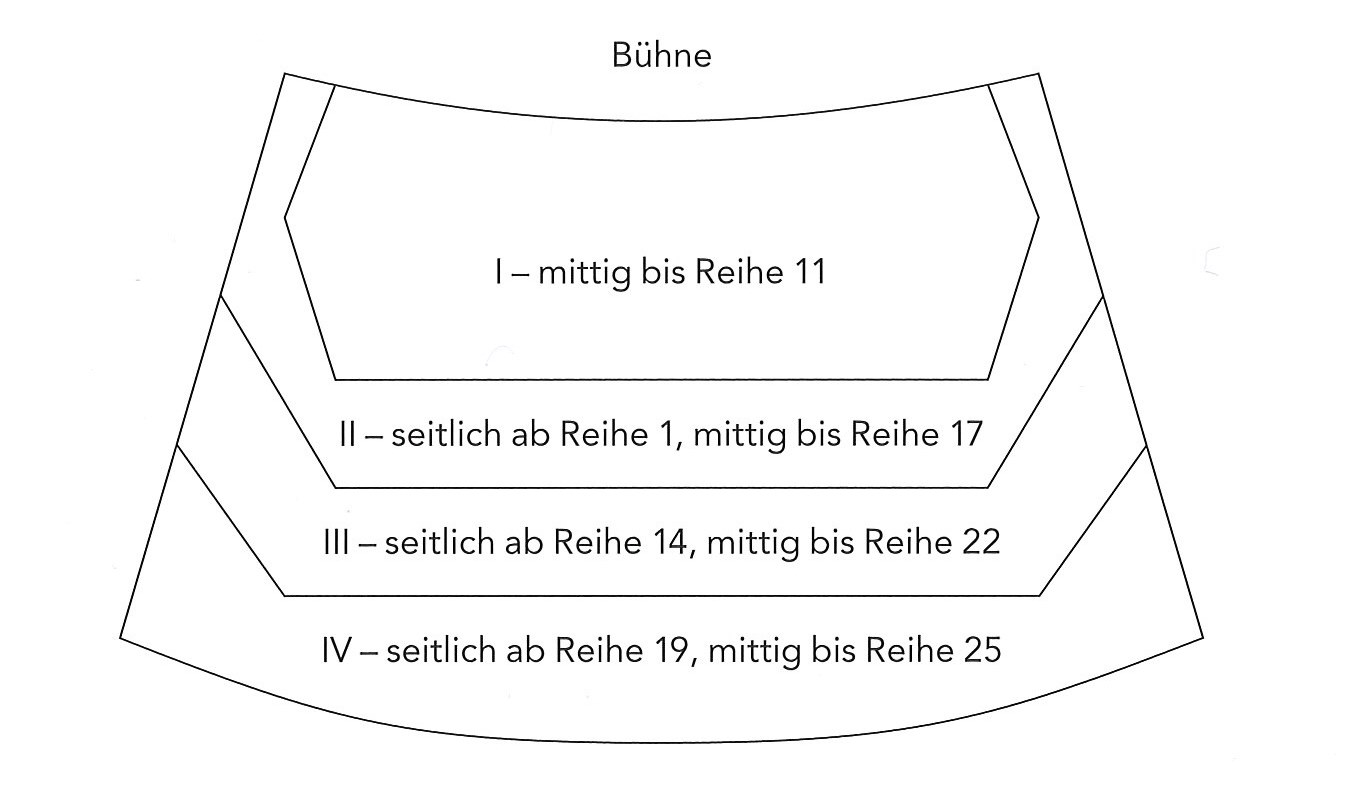 EVENING PROGRAMMES 
In addition to the concert introduction on the night of the concert, you can find the programme booklets for our subscription concerts on our website a few days in advance. On the concert evening, every visitor will receive the printed concert programme free of charge. 
CONCERT INTRODUCTIONS 
The concert introductions are a lively start to the concert evening, bringing the audience closer to the artists and their creative work as well as offering interesting facts about the creation and reception of the works performed. The concert introductions take place at 7.10 pm at Prinzregententheater. During the 'Nachtmusiken' at Pinakothek der Moderne there are introductory talks at 9 pm, usually with the composer portrayed in the concert or a companion. Admission to these talks is free for concertgoers. 
BOX OFFICE
Before the subscription concerts at Prinzregententheater, the box office opens half an hour before the start of the concert introduction. At Pinakothek der Moderne the box office opens at 8.45 pm. For all other concerts it opens one hour before the concert begins. Please note that only cash payment is possible at the box office. The box office is usually open until the beginning of the performance. Subsequent admission is only possible during applause.
DISCOUNT
Severely disabled persons receive a 50% discount on presentation of the disabled person's card. This does not apply to youth tickets, '2+2 Tickets' and 'Abo 28'. We offer school group tickets on request.
RETURN POLICY
The regulations on revocation and the right of return for distance selling contracts are not applicable to ticket purchases due to § 312g para. 2 sentence 1 no. 9 BGB. This means that there is no two-week right of revocation and return. In the event that payment is not made in due time, new orders cannot be placed until all outstanding debts have been paid in full.
Deposited tickets that are not collected will not be taken back or refunded.