PRICE GROUPS AT THE PRINZREGENTENTHEATER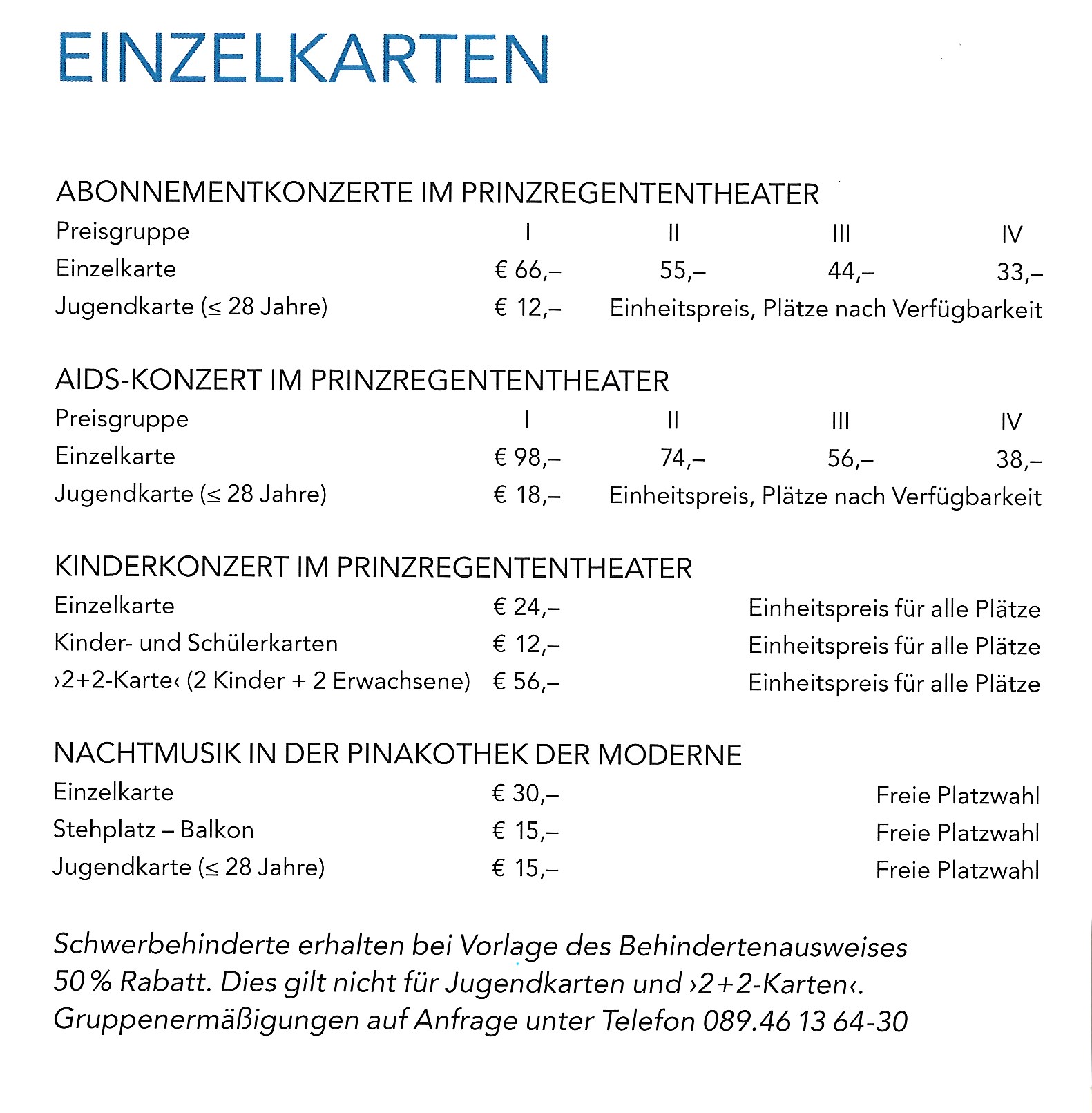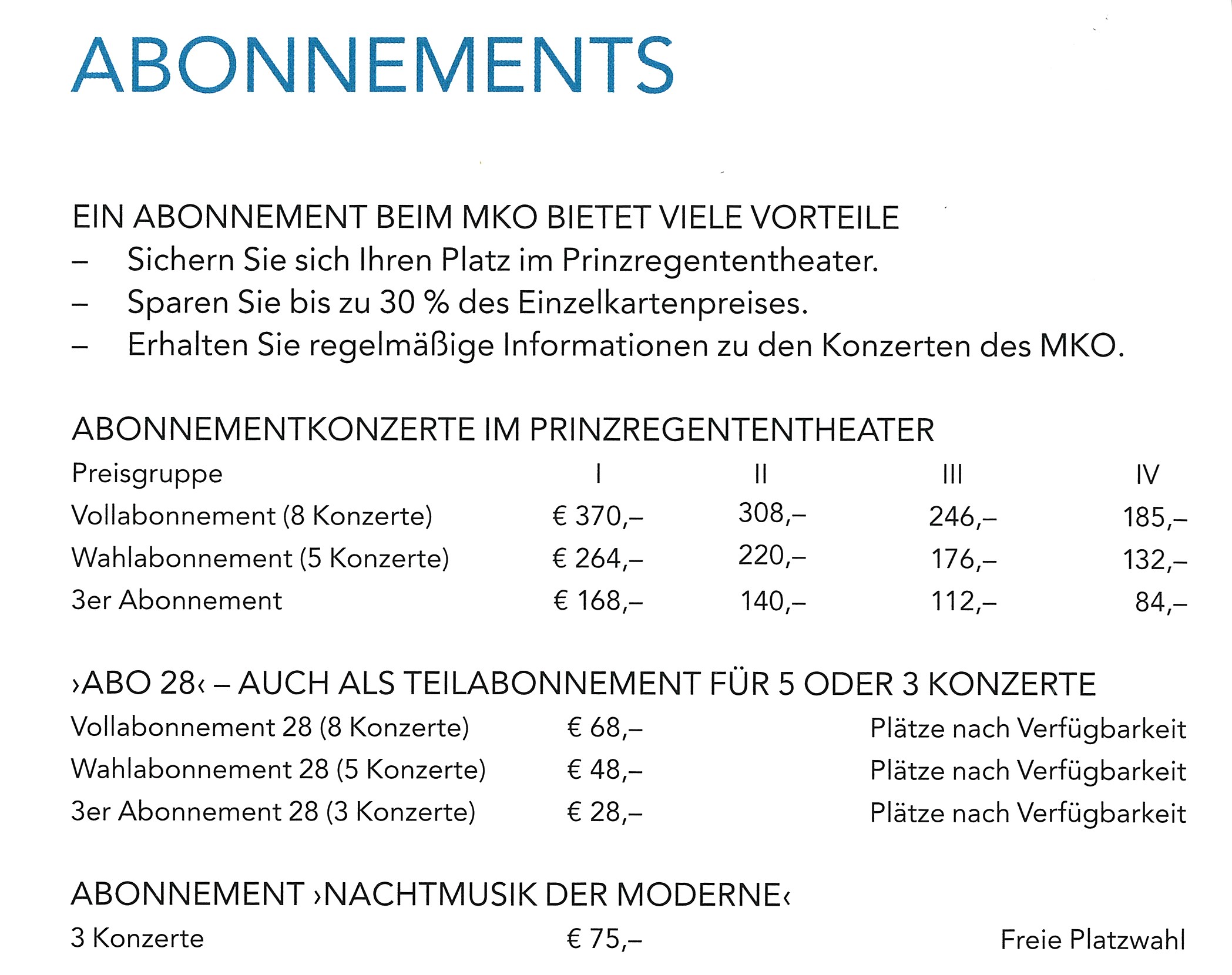 TICKET- AND SUBSCRIPTIONSERVICE
Phone +49.89.46 13 64-30, Fax +49.89. 46 13 64-11, ticket@m-k-o.eu
KARTEN- UND ABONNEMENTSERVICE 
Telefon 089.46 13 64-30, Fax 089.46 13 64-11, ticket@m-k-o.eu

Your ticket- and subsciription orders can be sent to us at any time.
Subscription orders for the season 2017/18 are accepted up from 1st July 2017. Single tickets for the season 2017/18 can be purchased up from 1st September 2017. Ticket orders made before that date, will be sent to you by mail with an invoice.